Leeds, England - August 10th, 2017 - Advance Soccer has been released today, on iOS, Android and Kindle.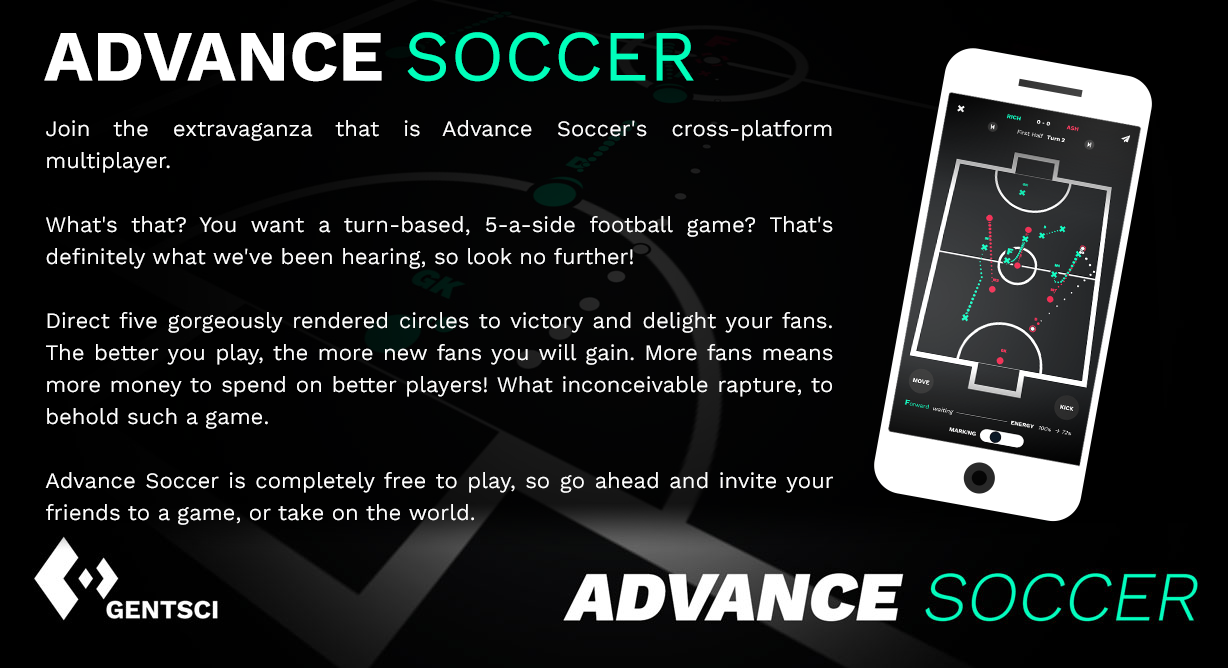 Join the extravaganza that is Advance Soccer's cross-platform multiplayer.
What's that? You want a turn-based, 5-a-side football game? That's definitely what we've been hearing, so look no further!
Direct five gorgeously rendered circles to victory and delight your fans. The better you play, the more new fans you will gain. More fans means more money to spend on better players! What inconceivable rapture, to behold such a game.
Advance Soccer is completely free to play, so go ahead and invite your friends to a game, or take on the world.
Don't forget to follow the game on Twitter @AdvanceSoccer.